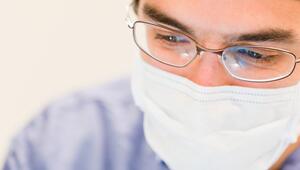 If you are in need of the kind of treatment that only a neurosurgeon can handle, which can include back pain surgery, sciatica surgery, neck surgery, and much more, you need to ensure that the surgeon is the best at his or her job. Choosing a surgeon of any kind is difficult, and this is made even more so when having to choose a neurosurgeon. If you do not know where to begin your search, we have some suggestions of what to keep in mind in order to choose the best person.
Recommendations
Take the time to speak with your general practitioner about recommendations. They will probably have a neurosurgeon that they trust and that they recommend to their patients. Speak with people you trust to see if they have anyone that they would suggest, but be sure to do your own research. Some neurosurgeons specialize in certain areas, so one may be better suited than another.
Experience
You want someone who is highly experienced in their field. Neurosurgery requires years of expertise, so choosing someone who has been working in neurosurgery for a while is vital. Also be sure to check where they obtained their degrees. This can help you narrow choices down, since you will want the person who went to the best schools for neurosurgery.
Trust
You want someone you feel you can trust. The neurosurgeon you choose should be someone who will take the time to explain what the procedure will be like, what the recovery process will be, and help you with any other questions you may have. If you do not feel comfortable speaking with your doctor, they may not be the best person for you. Some doctors have better communication styles than others. If you prefer someone personable and easy going, this is something that you should consider, as well, when you begin your search.
Hospital
Neurosurgeons tend to work in one hospital and receive all of their patients there. Take the time to research the hospital where the surgeons you are considering work in order to chose the one with the best facilities. If the neurosurgeon is great but the facilities are not, then you may want to consider someone else. You want the best of the best for your surgery, and this means facilities, as well. If you are not sure about the hospital, ask people about their experiences. There are many online forums where people discuss hospitals and clinics.
Choosing a neurosurgeon can be the most crucial part of your recovery. Take the time to ask for referrals from your doctor or from people you trust who have been in similar situations, and research the hospitals where the surgeons work. If you can, contact previous patients who can vouch for the neurosurgeon to ensure that you get the quality treatment you deserve. The neurosurgeons at Boulder Neurosurgical & Spine Associates can help, offering their expertise and dedication to their patients. Get on the road to recovery by choosing the right neurosurgeon for your needs.